Prices may change without notice, and deals may only be available in select regions, so please verify before downloading.
Hit the easy button: Take me straight to Amazon!
NEW RELEASE, Kindle Unlimited
Guarded, by Nicole Dykes
Jameson Bates
I have a secret. We all have secrets. I'm nothing special.
It just so happens, however, that my sworn enemy also knows my secret.
He's the absolute worst person to know this, and there's nothing I can do about it.
What he does with this information is totally out of my hands and completely in his.
This is why I've never let anyone in. I don't trust easily. I keep to myself.
I'm closed off. Angry.
Guarded.
Garrison Dixon
I shouldn't have seen what I did.
I shouldn't know what I do.
But how Bates can think I would ever say anything is beyond me.
Everyone thinks I'm just a big, dumb football player with nothing more to him.
The truth is I'll never say a word about what I witnessed. I don't care about it the way he thinks I do. I wouldn't hurt him.
And I'd let him know that—all of it—if he wasn't so damn . . .
Guarded.
PREORDER, January 24 release
Sanctuary for the Surgeon, by Jason S. Wrench
Finding love in the sanctuary of nature and another man' s arms.
Darrin Betancourt is a trauma surgeon in his early thirties living in New York City. His world gets thrown upside down after his husband dies in a car accident. Can Darrin get his act together and learn to love again before his life spirals out of control? His friends convince him to attend an all-gay retreat outside Woodstock. Begrudgingly, Darrin agrees to spend a weekend in nature, out of the city.
Jordan Floyd is a twenty-four-year-old farmhand who works for Devereux Farms Upstate just outside Woodstock. Jordan gets permission from his bosses to attend Camp Namast-Gay at the Woodstock Esoteric Sanctuary.
Darrin and Jordan end up in adjacent cabins. Can the two men take their friendship to a whole new level before the weekend is over? Or will disaster strike, derailing both of their lives and their burgeoning love?
NEW AUDIO RELEASE, Ebook in Kindle Unlimited
Make Me Fall, by Riley Nash (Michael Gallagher & Theo Sinclair narrators)
You can't fly without falling, so close your eyes and let go.

People ask me if I'm human. If I have feelings. If I've ever loved anyone. I'm the lawyer who has never lost a case because I have nothing else to live for.
Until Jonah.
He's my complete opposite: a reckless boy twelve years younger than me, made of sunshine and wicked smiles, pure and breathtaking.
It all starts with a secret. He wants to find out if he's bi, and he begs me to teach him because we'll never see each other again.
Until he shows up on my doorstep with nowhere else to go. I can't draw lines faster than we blur them. He's the unstoppable force; I'm the immovable object. When we collide, things get filthy. Complicated. More beautiful than I ever could have imagined.
He's the only person ever to learn the truth: I've always been human. I've always had feelings. I've been so, so afraid to lose.
Because the moment we find enough trust to jump is the moment we realize our wings might be too broken to fly.

A heartfelt, emotional story of two lonely souls searching for meaning, featuring a bi awakening, grumpy/sunshine opposites attract, an age gap, and a main character with a disability.

The books in this series take place in the same universe and have recurring characters, but each book is a standalone that can be read separately or in any order!
99c SALE, Kindle Unlimited
Jon's Downright Ridiculous Shooting Case, by AJ Sherwood
A psychic without an anchor. A student in trouble. A shooter on the loose.
I'm Jonathan Bane, a licensed psychic who consults for the police. I routinely help the police put the bad guys away and, for that reason, the criminal world doesn't like me much. People like to take a swing at me, or go stabbity, or try for a gun. It makes for interesting times. My psychic ability prevents me from handling anything electronic—and I do mean ANYTHING, I fry it in seconds—so calling for help isn't always a possibility.
I need an anchor, a partner, but I'm resigned: it's just wishful thinking.
At least, I thought so until he walked through the door.
Donovan Havili looks like a thug and has the soul of a superhero. He shines so bright in my vision it's like watching a supernova. He definitely has the right mindset and skills for this crazy job. But asking anyone to take me on long-term is a bit much. And now we've got multiple cases to handle, a Chinese exchange student falsely accused who needs our help, and someone taking random shots at me. It's a bit much for any new guy to handle and I'm half-afraid that my new partner will run for the door.
But in Donovan Havili, the criminal world has met its match. And maybe, just maybe, I have as well.
Trigger Warnings:
Your average cop show violence and criminals
Tags:
Companionable snark, Flirting, Kissing, Jon needs a hug, Donovan gives the best hugs, Getting together, Self-esteem issues, Explicit content, Anal Sex, Romantic Sex, Random shooting, Which Donovan isn't happy about, Donovan is a gentleman, Sort of, Jon just makes it REALLY REALLY HARD Okay?, Bisexual character, Public displays of affection, Muscles, Communication, Healthy relationships, The fluff might kill you, Supernatural elements, Modern with Magic, Feels, All the Feels, Mostly accurate medical stuff, Multiple electronics died in the creation of this story, blame Jon
NEW RELEASE, Available Everywhere
His Dad Will Do, by Anna Kensing
My ex won't be the only one who calls his father Daddy.
They say revenge is a dish best served cold and I guess that's apt, because I am freezing. I'm standing on the front steps of my cheating bastard of an ex-boyfriend's childhood home and I'm here for one reason.
I'm here to seduce my ex's father. Lance says that his dad only bangs twinks who are way younger than him. And I can't think of a better FU response to what Lance did to me than to be the latest twink in his dad's bed.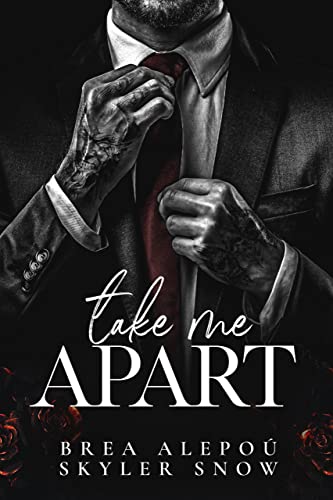 TAGS ( NEW RELEASE, Kindle Unlimited, PREORDER etc)
Title by Author
I have only one goal in life: Become a detective. It's there, just out of reach, so close I can taste it. When I find out the Vitale family is about to be investigated again, I do what I do best.
Jump in head first.
There's just one problem; Enzo Vitale. The man is red hot danger, every word a dare from his lips. And I never was one to turn away from a challenge…
But when things get rough, lies reign and deceit is around every corner. I find myself drawn to the one man I should be running from. The criminal whose hands are bathed in blood.Am I falling for the enemy?
99c SALE, Kindle Unlimited
Graceless, by N.N. Britt
One young man with a secret that can damage a political career and his family's reputation.
One superstar on the rise with a secret that can destroy the other man's life.
Their fates shouldn't have collided…
Except one of them takes matters into his own hands.
College student Dylan Watson has spent the past three years mourning the mysterious death of his beloved sister and hating her bandmate–he's convinced Iodine's lead singer Kai Delisa had something to do with Ava's "accident." When her old band unexpectedly signs a massive record deal with a major label, Dylan decides to do what he should have done years ago–find out exactly what happened that tragic night.
For an up-and-coming rock star, Kai isn't an easy man to track down. There's precious little info about him online, and what's there is more confusing than enlightening. But when Dylan's and Kai's paths finally cross, the meeting triggers a chain of events that unravels Dylan's life and shatters the cherished image of his sister.

What's worse? Kai threatens the one secret Dylan has tried to hide since high school: he likes men. And despite years of hating Kai, their time together makes two things crystal clear. Dylan's attracted to him, and that attraction is mutual.
Torn between the dark past he can't shake off and the uncertain future he might be able to have if he dares to give in to the allure of the intense chemistry he has with Kai, Dylan is now facing some hard choices.
Graceless is a high-angst, slow-burn MM romance that explores the following themes: depression, mental illness, suicide, and abuse.
_________
Graceless is the first installment of the duet. Dylan and Kai's story concludes in Faithful.
NEW RELEASE, Kindle Unlimited
His UnEGGsalted Omega, by Lorelei M. Hart & Colbie Dunbar
Running into your mate is one thing. Running into your chipmunk mate and watching them thrown into their first shift unexpectedly is quite another.
Alpha Dragon shifter Kirin never wanted a mate. He sees firsthand what the loss of a mate could do to a man each time he looks into his father's eyes. No, the single life is exactly what he needs, and the odds are in his favor. Not a single dragon in his flight presented himself as his fated when Kirin shifted for the first time on his twenty-fifth birthday. He is in the clear…that is until he decides to represent his company at the upcoming trade show and everything changes in a flash…or is it a shift?
Omega Chipmunk shifter Aldo didn't mind being latent. In fact, he kind of liked it. Being latent means he doesn't need to take his father's place as king of the chipmunks. What a pretentious title that is for a pack alpha, not that anyone asked Aldo's opinion. Instead he gets to run his furniture store and be left out of politics completely. He loves it. That is, until he goes to the country's largest furniture trade show and shifts for the first time—in public—after bumps into his true mate.
Aldo's life turns upside down in an instant and, if it wasn't for the smexy dragon who instantly went into protective mode, it could've been much worse. But, now what? He has a mate, his chipmunk is wanting to run around free —not once caring about human ways —and he's expected to take his place as prince of his kingdom.
His UnEGGsalted Omega is a sweet with knotty heat MM Mpreg dragon shifter romance featuring an alpha who thought he was running away from finding a mate, an omega shifter who isn't as latent as he thought, ridiculous politics neither want a part of, a hoard more valuable than gold, true love, fated mates, an unexpected clutch, a happily ever after, and an adorable baby. If you like your omegas strong and your mpreg with heart, download your copy of His UnEGGsalted Omega today.
SALE, Available Everywhere
Keeping Casey, by Amy Aislin
Casey Preston is the guy with the plan. The list-maker. The one who micromanages his own life.
Spontaneously offering to be his best friend's fake boyfriend to get Ethan's annoying team captain off his back?
That's not thinking things through. It's not even smart given Casey's been fighting his feelings for Ethan for years.
Ethan Rain just wants to play hockey and get his college degree. Adding a fake boyfriend to the mix? He doesn't need that complication.
If Casey were his real boyfriend, though? If he got to keep Casey forever? Now we're talking.
But what if Casey doesn't want to be kept?
NEW RELEASE, Kindle Unlimited
Wanted: Tender Daddy, by Sammi Cee
Some hurts change the course of your life forever, but with the devoted attention of an older Daddy, can a boy become comfortable enough in his own skin to hold on tight to the life he deserves?
As the last boy left from the original crew of waiters at The Tap Tavern searching for his Daddy, Archie's filled with nervous excitement. And a little dread. Okay, he's scared to death. He's never been able to get past the kissing portion of a date before he tenses up and ruins everything. What man is going to want to deal with that? Maybe it's time to admit that what happened to him as a pre-teen has broken him forever.
Detective Hutchinson, Hutch to his friends, has decided that he might as well just live for work. After years of searching for the perfect sub, his tastes have changed, leaving him clueless to what he wants or whom he's searching for.
When their paths collide, Hutch is intrigued by the brave young man who doesn't realize how strong he is. Archie is infatuated with the older man, but knows he can't possibly hold the attention of someone so capable and put together. Honestly, he wouldn't even know where to begin.
Can Hutch convince Archie that his innocence isn't the deterrent he thinks it is, and that he would be honored to give him the tender loving care that he needs?
Welcome to another heartwarming story from The Tap Tavern, where this new Daddy is willing to roll up his sleeves and put in the work to prove to his boy how very special he is.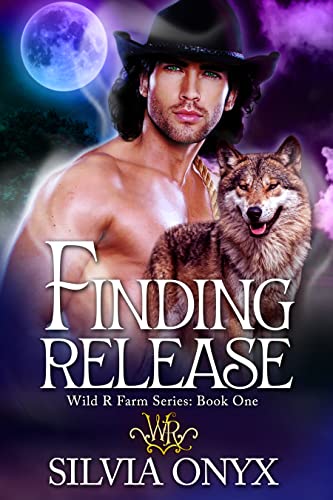 NEW RELEASE, Kindle Unlimited
Finding Release, by Silvia Onyx
When a werewolf cowboy fall for his horse shifter…..

I'm half werewolf, and some days the tension between my human side and my wolf instincts threaten to tear me apart.

The challenge of running a horse farm as a predator helps rein in the wildness until I'm confronted by horse shifter, Jonah Marks.

Jonah's family insists shapeshifting is wrong, but Jonah longs to let his stallion run free. When his brother threatens his life, he comes to me for help. Heat instantly flares between us, and I know Jonah is meant to be mine.

It's going to take all my strength to keep him safe and give us both a chance at the life we've always wanted.
PREORDER, January 21 Release
His Precious Omega, by Raiven Matthews
Brendan Sinclair

Being a Daddy was who I was, but I'd never found a boy that I'd wanted to keep forever.
Until I spotted him.

Standing in the line at a kink club to sit on Santa's lap, he was shy innocence all wrapped up in an adorable package. From the first taste, I couldn't get enough of him. Yet when an unseen danger prowls closer, my every instinct is protect my boy at all costs. He is my fated mate.

Do I have it in me to be the Daddy he deserves?

Ryan Foster

The night I saw him in the club, I had been waiting to ask Santa for my forever Daddy. Now, I feel my wish was answered.

He makes me feel safe… and treasured.

I want nothing more than to climb in his lap and be his boy forever. But I have a secret that threatens to tear us apart. Can I escape my past once and for all? Or will our mate bond be destroyed by a darkness I can't outrun?

This is book 3 of the Sweet Alps Mates series, and features Daddy/little kink, fated mates, shifters, mpreg, stalking, and a HEA. While other characters from previous books pop in, it is not necessary to read any of the books in order.
Your information will never be shared or sold, and you can unsubscribe at any time. We are part of the Amazon affiliate program and may earn a small commission on qualifying purchases.